THE BALANCE GROUP AND FACTORY-BUILT HOMES
Since 1998 we have actively interceded at the intersection of home manufacturers, residential developers and regulators of factory-built housing.
The Balance Group has been engaged by both the for-profit and nonprofit players who use factory-built (manufactured and modular) single family housing. Through education and presentations we have advocated for fair treatment of systems built homes in land use regulation, by local government officials and through regional, state and national forums.
We have designed and delivered adult training on factory built homes to developers, construction managers and building code enforcement officials.
We live and work in an ENERGY STAR modular home with a geothermal heat pump, and both thermal (hot water) and photovoltaic (electric power) ground mounted solar panels. We acted as developers and purchased the home directly from the manufacturer; employed experienced installation contractors to set the 3 modules and site build an attached garage.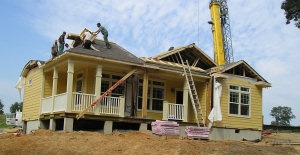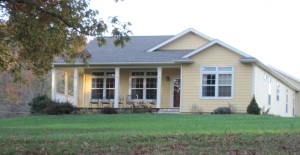 Next Step –
The Balance Group served as consultants for the four year start up and scaling of an innovative social enterprise, Next Step®. Their mission is putting sustainable homeownership within reach of everyone, while transforming the manufactured housing industry one home at a time.
A nonprofit program based in Louisville is helping steer people toward purchasing energy-efficient factory-built homes. The new program, called Next Step, connects the factory-built home industry with affordable-housing organizations across the country. Each home features energy-efficient heating and cooling systems and high-performance windows and insulation. The homes also are placed on permanent foundations to help guarantee the homebuyers qualify for the best fixed-rate home financing available.


The Community at Edgewood – Frontier Housing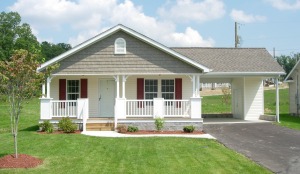 This subdivision of single family homes combines manufactured housing, good site design, near a regional employment center, using homebuyer education and offering equitable financing. This development surpasses requirements in a rural county setting with responsible provision of water and sewer, landscaping, walks, driveways, street lamps and signage.

From Brownfield to Homes-Cityscapes at Mills of Carthage, Cincinnati, Ohio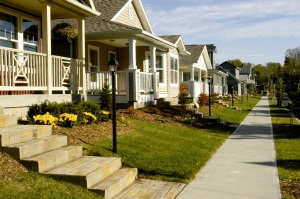 American Planning Association 2003 APA National Planning Conference
The Balance Group proposed, organized and presented the first national conference session on manufactured housing in a decade. Local government planners who regulate manufactured housing daily were shown the most exciting and innovative factory-built homes in the nation.


Cityscapes at Mills of Carthage, Cincinnati, Ohio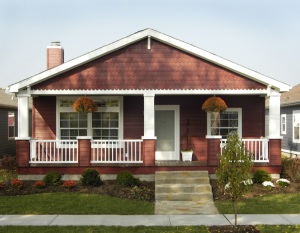 Diane Korte, as a member of American Institute of Certified Planners (AICP), accompanied Cityscapes at Mills of Carthage developer, Potterhill Homes, to the City of Cincinnati Planning Department presentation of the proposed project.


Kentucky Manufactured Housing Institute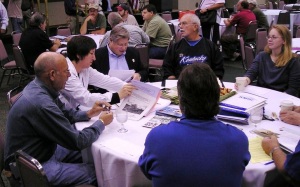 The Balance Group was engaged in 2000 to support the membership, board, lobby and legal counsel. We designed and moderated negotiation sessions with the Kentucky League of Cities for passage of state legislation. Continuing with intermittent assistance to the KMHI, we facilitated two strategic planning sessions, coordinated their re-branding, redesigned and maintained their website, and developed and presented educational panels and trainings for regulators and appraisers.


Raleigh, NC Urban Design Project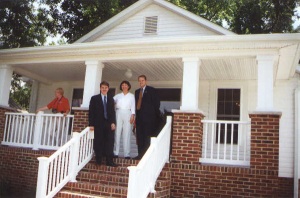 As consultant to the (former) North Carolina Manufactured Housing Institute, Diane Korte, as a member of American Institute of Certified Planners (AICP), negotiated a change in the State capital's zoning ordinance to allow an infill manufactured home in a Raleigh neighborhood. This home was an offshoot of the Manufactured Housing Institute's (MHI) Urban Design Project. Diane was invited by NeighborWorks® to present this project at their very first manufactured housing forum in 2003, "Developing Community Assets with Manufactured Housing: Barriers and Opportunities". She also presented this project at MHI's "Developing with Manufactured Homes" training.